Can Furniture Save Lives?
This is the current question on everyone's lips at NOVA. Our pioneering new campaign aims to highlight the responsibility we all have within the contract furniture sector to adhere to fire safety regulations. We can show you how to navigate through the complexities without losing key design features.
The fire safety of upholstered furniture can be complex and is largely dictated by the end purpose of the piece of furniture within the commercial rather than domestic setting. So what rules and regulations are in place in the UK and why does a designer need to adhere to them? Why is it essential to buy furniture from reputable contract furnishing companies rather than the high-street?
Trying to get your head around the rules and regulations hasn't always been easy. In fact the text was often drier than the tinder used for the fire safety. With over seventy pieces of legislation it was easy to see how companies were falling short in their prevention of fires within commercial spaces. To combat this, the government passed "The Regulatory Reform Fire Safety Order" (RRFSO) in 2005. It replaced a somewhat confusing and complicated system, but in particular the Fire Precautions Act 1961 and the Fire Precautions (workplace) Regulations 1997/1999.
"The ultimate aim of the RRFSO is to allow adaptable, risk-based, fire safety management so that measures can be put in place to suit the building, it's occupiers and users." FIRA
This legislation is enforced by the Furniture Industry Research Association (FIRA), the largest furniture association in the UK and the only organisation that provides support to the whole furniture supply chain, across all sectors.
There are three tests to determine the safety of fabric in the UK, these are:
• Smouldering Cigarette Test (BS EN 1021-1:2006)
• Match Flame Test (BS EN 1021-2: 2006)
• Smouldering and Ignition Sources Test- Crib 5 and Crib 7 (BS 5852: 2006)
The RRFSO has an all-encompassing approach when it comes to determining the furniture ignition resistance, stating that each building needs a Responsible Person who then must complete a full assessment. They must assess the wider fire risk of the building taking a far more proactive approach. Importantly they must include the fire risk assessment of furniture and assess how this impacts on different types of usage. This is turn creates obligations that affect manufacturers, suppliers, specifiers and end-users.
The main Fire Safety method used in furniture supplied in the UK is through the use of combustion modified urethane foam. "Fire safety controls applied to UK furniture and furnishings in the non-domestic and contract sector centre on ignitability to prevent a fire in the first place and on the use of combustion modified foam to reduce the rate of fire development should a fire occur." Textintel.com
Below is a detailed table of the British Standard (or accepted test) and the minimum commercial level pass required:
• Abrasion Martindale (domestic) Minimum 20,000
• Abrasion Martindale (contract) Minimum 40,000
• Light fastness BS EN-ISO-105B02 Minimum 6
• Wash fastness BS EN-ISO-105C02 Minimum 5
• Wet & Dry Rub Fastness BS EN ISO – X12: 2002 Minimum 4
When issuing a brief to a designer, these risks will have been taken into account, it will be the designer's role to make sure they meet this brief and to do so, knowledge of the RRFSO is essential. The new legislation in 2005 marked a shift with the focus on fire prevention rather than fire intervention and we all have a role to play in this along the supply chain. The responsibility does not end with the designated "Responsible Person", it is essential the architect, designers and suppliers consider fire safety.
Must Have Checklist (Ask your furniture supplier):
CMHR Foam- Does the supplier use CMHR Combustion Modified Foam?
Crib 5 – Does the fabric meet Crib 5 fire standards?
Martindale- Does the fabric achieve 40,000 rubs on the Martindale tests?
But is it possible to create furniture that is fire safe without losing design features? Can you keep up with current trends, seen on the high street, whilst adhering to the regulations? The answer to both questions is a resounding yes! In the past, textile sales reps regularly presented their new collections, only to say that several of the most exciting designs did not meet the UK's strict fire requirements or contract specification rub count for upholstery. This is an issue that interior designers are all too familiar with. However, the textile industry increasingly recognises the importance of launching contract specification fabric collections.
"Today, in the UK, standards for contract furnishing fabrics and Upholstery have never been higher, and in general, conformity to these standards is a passport to new opportunities. As the marketplace expands, we see new, emerging Designer brands selling their fabric collections directly to the Interior Design Industry." Texintel.com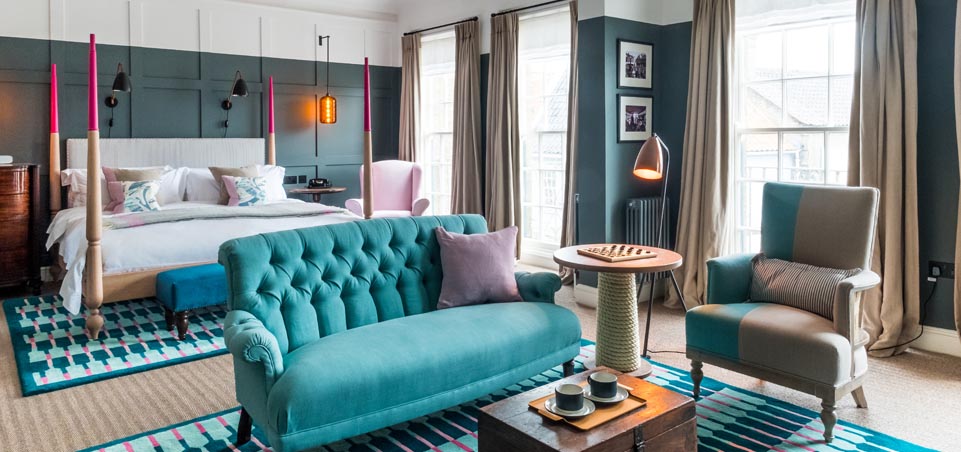 It is possible to navigate regulations whilst maintaining product design and flair. Our campaign highlights the need for designers to understand regulatory requirements and see the potential for further clients as a result of their industry knowledge. Sourcing furniture from reputable contract furniture brands such as NOVA that design for commercial rather than just domestic use, is key to a designer delivering on trend furnishings that meet the UK legislation. The options are there, it's just up to designers to use them.
Keep our checklist with you for your next project, why not explore our latest collection on our website.  Please do contact the team by emailing sales@novainteriors.co.uk if you would like to find out more about our services.